Web-based Auto Glass Software vs. On-site Auto Glass Software
December 1st, 2011 | Posted by in
Uncategorized
All Glass Quotes provides everything your auto glass shop needs to effortlessly manage your customers, technicians, customer service representatives, and most important of all your business. Unlike many auto glass software offerings which are on-site installs of software, All Glass Quotes is a web-based solution.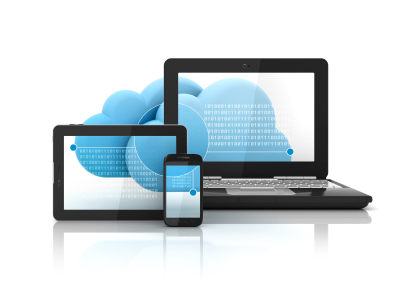 Web-based Auto Glass Software
Web-based software goes by many names Software-as-a-Service (SAAS), cloud computing, and internet-based. Although slight differences exist, the consensus is web-based software is low-cost, low-maintenance, and easy to use.
Enterprise Data Center
Web-based solutions like All Glass Quotes are operated out of enterprise class data centers.
You don't have to worry about losing your reports, customer information, or anything else. Your data is backed up to multiple locations.
Forget about hardware or software. Our team of 24/7 technicians take care of the hardware and our developers take care of the software. You just need a computer, a browser, and an internet connection.
High availability. We take care of everything. Power outages don't effect a data center because they have backup generators. Broken computers don't effect a data center because they have spare ones onsite.
Modern Technology
Software and hardware is stable and runs on widely used industry standards.
Upgrades to the software occur automatically – no need for installation on your office computer.
It's web-based so you can access it anywhere, from any computer or smart phone, as long as you have internet access.
Support and future upgrades are included in the monthly fee. You can rest assured someone will support any problems you have and be working on enhancements every day.
Access All Glass Quotes from multiple offices or out in the field via a smartphone.
Unlimited users and unlimited access means you can work whenever and where ever.
You Own Your Leads And Customers – The Data Is Yours
Nightly automated exports of your leads and customers via CSV (easily opened in notepad or excel) means you always have access to your data.
Various options within the system to export your leads and customers mean you always control your data.
If you every want to leave All Glass Quotes – you can easily take your data with you.
All Glass Quotes is built to prevent unauthorized access. Your leads, customers, and pricing data is secure.

On-site Auto Glass Software
On-site software is typically loaded onto an office computer, laptop, and in some cases a server located at the office. This provides on-site access to the hardware and is typically installed via a CD or downloadable installer.
Your Data Closet or Desk
Since on-site auto glass software is installed on a PC, laptop, or server that means it exists in a single location. If something were to happen to that location such as a flood or the system were to break or get a virus then how do you manage your business?
On-site software is usually only accessible from the office unless you happen to have it installed on a laptop.
Hardware or Software problems? You can try having technical support walk you through it over the phone or get a technician to come out to your office…unless of course you want to upgrade your software or replace that hard drive yourself.
Since on-site software is usually installed on Windows it limits your ability to access the software using an Apple Mac or a Smart Phone like Droid or iPhone.
Technology
Your hardware and operating system updates are handled by your office.
Upgrades are typically done manually via a CD or downloadable file.
While support and fixes are sometimes included in the yearly cost some software makers require you to pay for updates. Some even charge for different levels of support.
Ability to access the software from anywhere is limited if you do not have a server or use VPN or remote access technology.
Most on-site auto glass software makers charge per user or per computer the software is installed on.
Why All Glass Quotes For Auto Glass Software
Many industries are turning away from traditional and dated on-site softwares. Web-based software makes using software simple and easy so you can get back to what matters…your business. It's not just the technology though. All Glass Quotes provides the feature set you need to manage your business: calendaring, work orders, reporting, quoting, lead and customer management, and more. 
Click here
to schedule a demo or find out more information about All Glass Quotes.
You can follow any responses to this entry through the RSS 2.0 You can leave a response, or trackback.