Auto Glass Software
All Glass Quotes is a complete end-to-end workflow management solution for your glass repair shop. This Auto Glass Software has been developed by Auto Glass shop owners and expert software developers after analyzing the automotive glass industry for years we realized the process for managing and storing and exchanging of information was a difficult process to do efficiently so we developed a web based solution and made it available to our fellow automotive glass technicians and auto glass companies to help make their day to day internal processes faster, easier and more efficient.  The system is designed for you to be able to work smarter and more efficiently and eliminating process that involve time consuming tasks like having to search for an existing price quote, trying to send a follow up email after an installation to every customer to ask and find out if they were satisfied with their service or asking a customer to leave you a review on a review site.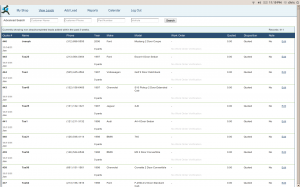 Faster, More Efficient & More Accurate Quoting
Stores and organizes your quotes by quote number
Ability to email a quote to any email address with a custom message
Ability to find your existing quotes and costs on parts by part supplier and manufacturer (Moldings, Gel Packs) by reviewing existing invoices
Customer Verification emails with all glass quotes automatically send out a verification email to the customer detailing all information pertaining to the installation (time (range), date, part type, total cost, address, year, make and model vehicle type) this helps shops make less mistakes when ordering glass in the event the customer misinterpreted the part type or the csr or shop owner misinterpreted what the customer said over the phone.
Mass email existing quotes with ability to apply price or percentage drops on a unique quote basis
Search through all your quotes by :phone #, name, vehicle make, vehicle model, part #, zip code, CSR, Part type, Payment type, quote #, or source of lead
Update to vehicle specs through Car API.
Dispatching Jobs to your technicians by email and text message
Dispatch jobs via email and text message
Allows you to share scheduled jobs with your technicians via the web and can access via any smart phone, computer (PC or Mac)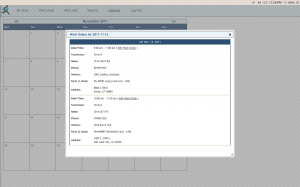 Knowledge Base/Database
Store notes and costs on parts within your shop (does a vehicle require a molding, how many Urethane tubes, labor costs, labor times, tinting, invoice #'s from suppliers, part costs by part type and part manufacturer)
Tech notes part specific and vehicle specific
 Real World Information with Tech Notes
Shares part notes with other technicians
Rating system allows techs to "like or dislike" system tech notes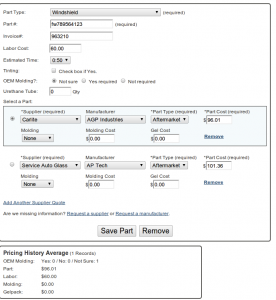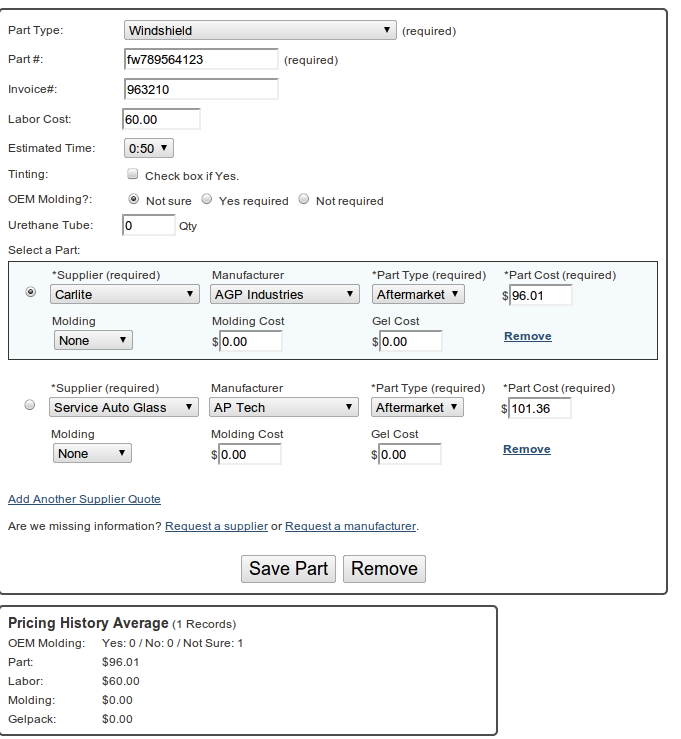 Reporting Features
Technician Installation Reports
CSR Reports
Marketing Reports that detail costs on lead sources by lead source
Reports on daily sales
Activity Logs track every lead entered into the system and any activity within the life of the lead
Generates Reports for booked jobs by Customer Service Rep for conversion tracking purposes to determine close rates for CSR's
Installation report totals # of installs for each installer
Activity Report allows you to monitor activity by CSR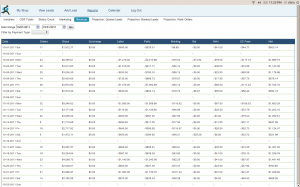 Scheduling Features
Built in Calendar for scheduling
Local Search Engine Optimization Features
Sends confirmation email upon completion of work to customers to obtain reviews and testimonial feedback
Technical Information
Can access using a smart phone, smart device or computer
Nightly backup setup to send you a backup of the entire system data once a day automatically via email
Activity Log tracks when csrs, managers and technician last logged into the system by time and date
All data exportable via csv and excel